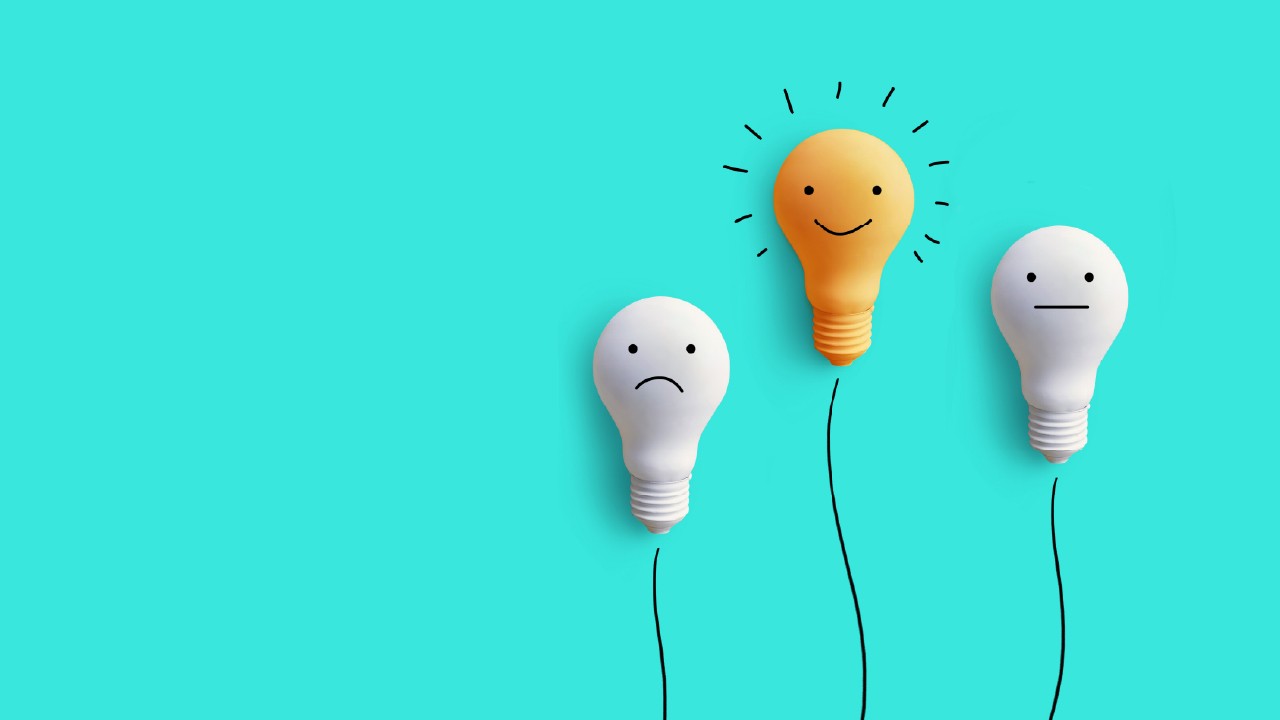 How to make your vertical marketing content connect with industry buying groups
Posted on: November 7th, 2022
Marketing and sales organizations agree there is tremendous value in taking a vertical-specific approach. Solutions and services solve industry-specific use cases and pain points, marketing campaigns and content speak directly to buying groups, and sellers lead more meaningful conversations with customers. In fact, vertical-focused software solutions are forecasted to grow at a 12.6% CAGR between 2022 and 2032, reaching an impressive $402.4 billion dollar marketing in the US alone. (GlobalNewswire)
While the topic of vertical marketing may start with (and will invariably return to) the marketing organization, there's a runway worth of groundwork inside the engineering and sales organizations that needs to happen first. The sales organization needs to use their insights to look at the customer base and pipeline for high-potential industries where there is momentum and opportunity. In lockstep, engineering teams need to develop ways to solve industry-specific use cases, business requirements, compliance mandates, and more. Those solutions then need to be met with acceptance and ultimately validated by customers.
Then (and arguably only then), is it time to think about building the marketing content and campaigns to support your vertical strategy. Faced with the green light to go, marketers now must make a decision. Do they go for the quick win, verticalizing existing content, or do they take the more methodical and higher-value approach and develop custom content? There is a good chance the answer is a bit of both and that's perfectly fine.
Use what you have
The most obvious and efficient place to start is by looking at your existing library of marketing content. Chances are there are a few top performing assets or something hot of the press that looks like a good candidate to verticalize. We see this frequently with our technology clients and support that decision, provided it's going to pass the proverbial sniff test in front of your target buying groups.
The problem is many marketing teams take an approach that looks something like this…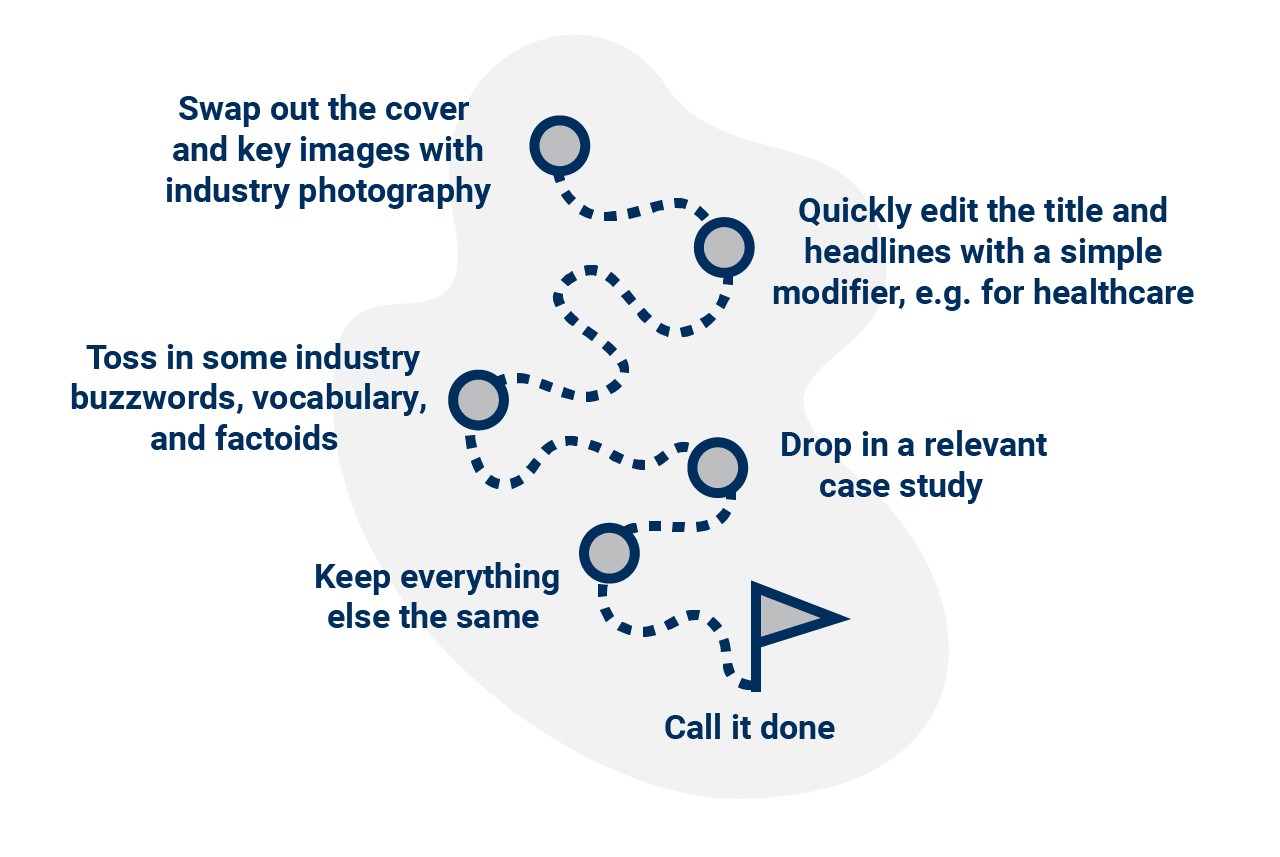 A common, but underwhelming approach to verticalizing existing marketing content.
The result is something that looks vertical specific on the surface and checks the box but falls short of connecting with your buying groups in a meaningful way. Remember, the people you are marketing to live and breathe their industry every day and can spot weak content in no time. They will see through the surface-level treatment and likely leave unmoved.
So where does that leave you, the marketer?
Take it up a notch
If your plan is to repurpose existing marketing content, which to be clear is not a bad approach, then factor in these extra steps. It may add time and effort to the schedule, but the payoff will ensure the content resonates within the industry.
Back it up—Industry images, jargon, and buzz words alone don't make for substance. Your content, especially use cases, benefits, and results, needs to have some vertical specific meat on the bone. This is where product management and engineering teams need to get involved, arming you with specifics. What exactly has been developed, tested, integrated, etc. to make your solution industry relevant? If they can't give you specifics, then do you really have a vertical solution?

Find your SME—Who in your company or network knows the industry better than anyone else? Get their buy-in from the start so you can count on them as a contributor and reviewer along the way. They are the ones that can quickly call your bluff, add hyper specific advice, and gauge how the message and content is going to land.

Challenge every word, paragraph, and page—It's tempting to say, the horizontal eBook we are repurposing was eight-pages long, therefore the vertical eBook will be eight-pages long. Instead, come at it with a fresh perspective and challenge the content and the flow. Perhaps there is an entire page that would be irrelevant to a manufacturing decision maker—cut it. The lead in narrative may not set the stage for a healthcare buyer—add it. We're not talking full rewrites, but be prepared for some fresh writing, cuts, and content reorganization.

Talk to customers—Often easier said than done, especially in regulated industries, but try to get time with a friendly customer. There is no better source for getting a true pulse on what's happening in the industry, what they are trying to accomplish, and an understanding of how they talk. You might be surprised and learn that your favorite industry term isn't something people actually say.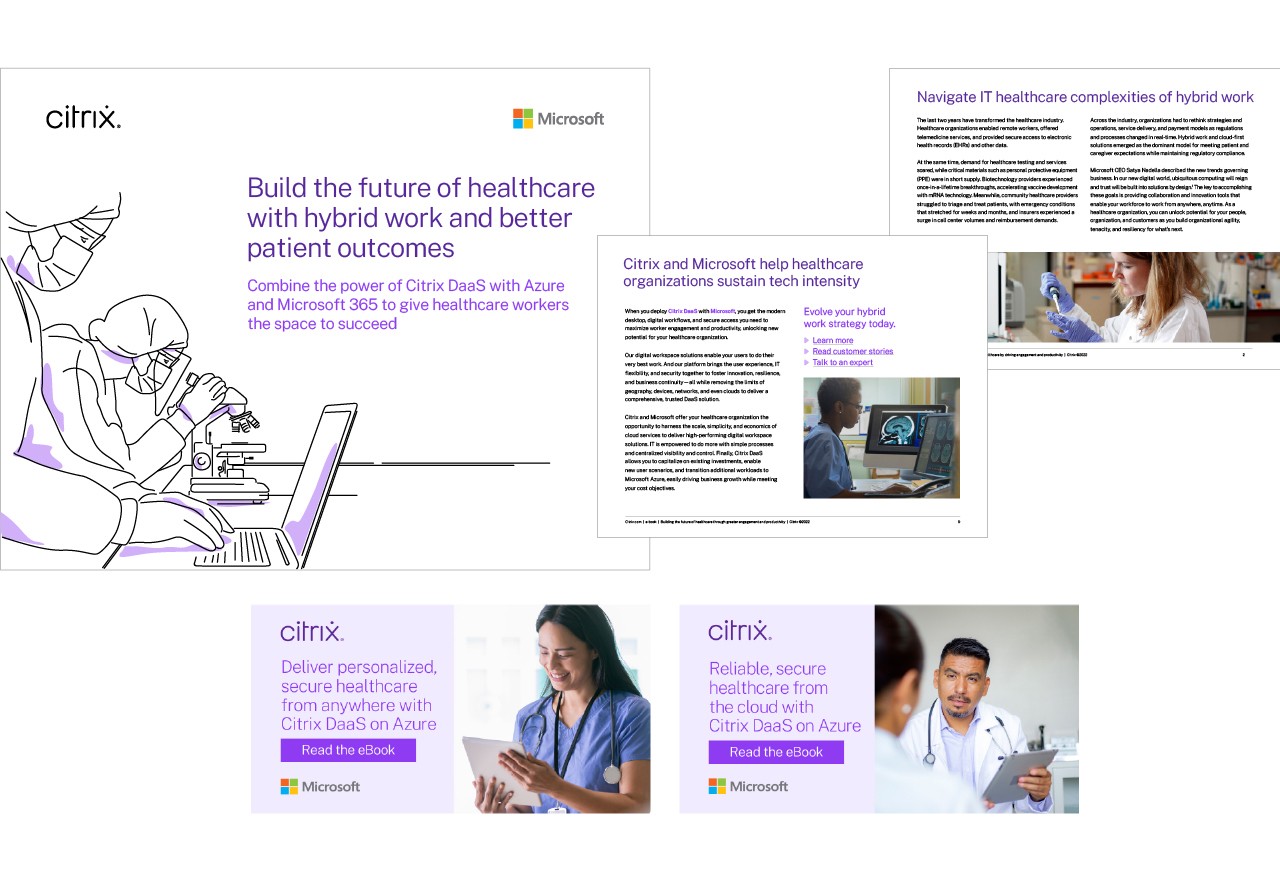 This healthcare campaign was derived from horizontal content that was refined, and reimagined.
Start fresh, start right
Our recommendation is to augment your content library with custom developed industry content built from the ground up. That verticalized solution brief may be a great option for top-of-funnel, but as you move through your nurture campaign and sales process, it's value will likely diminish. A custom developed piece of content lets you start with a clean canvas and implies #1 and #2 from the previous section are at the ready.
Custom content gives you the chance to step away from what's been done, even outside of your organization, and really take stock of what's happening in the industry. When we take on an assignment like this, we start with research, gaining a sense of what's top of mind, what's trending, and what's influencing buying groups and decision making. Analyst reports, surveys, and quality thought leadership content are great sources. Then think about the most appropriate content format for the buying stage and buying group. Unshackled from having to work with existing content, you can take your ideas in so many more directions. Yes, this approach takes more time, energy, and potentially budget, but the effort pays off in the end.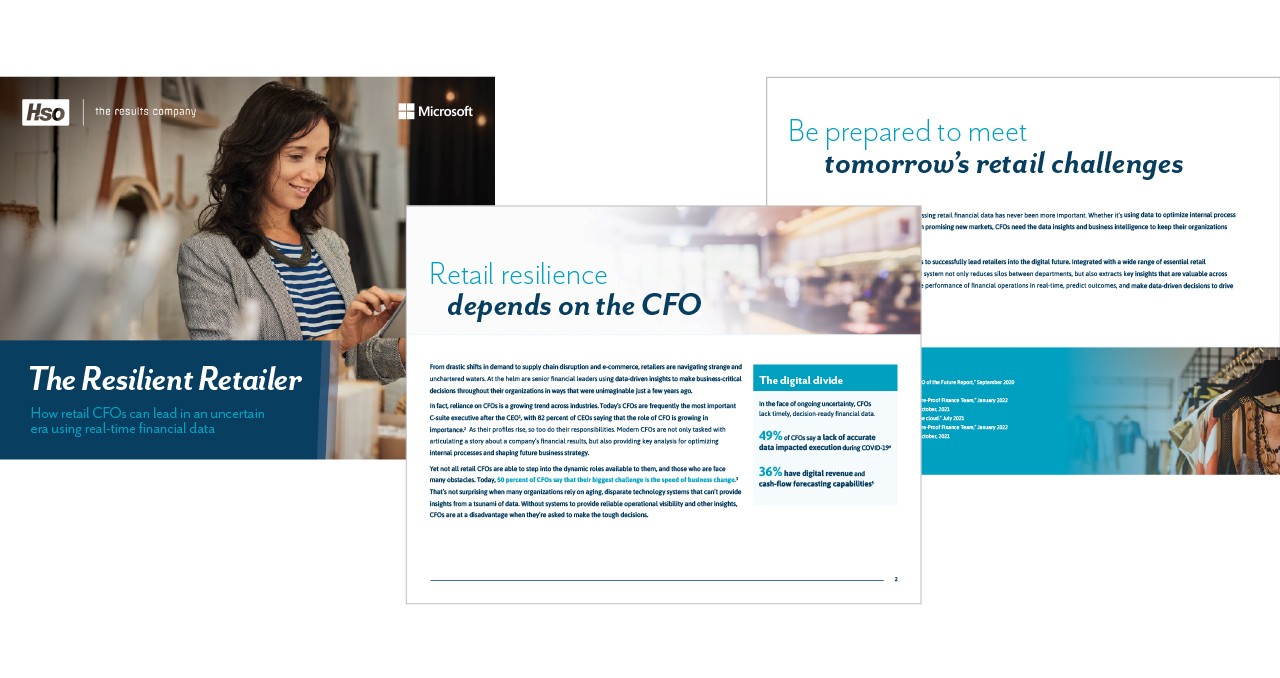 This eBook was custom developed to target CFOs and finance leaders in retail
Our approach
At Merit Mile, vertical marketing isn't just a buzz word, it's one of our unique specialties. This year alone, more than 60% of our campaigns, content marketing, and sales enablement projects have been vertical-focused, mainly in healthcare, manufacturing, customer service/contact centers, and financial services.
Our team of marketing strategists and copywriters all possess first-hand industry experience from the verticals we support. We bring our real-world experience to every piece of content we develop and call it our for experts, from experts approach. Part and parcel is a commitment to continuing education. In ever-evolving industries like tech and healthcare, you can't get complacent with what you once knew. We probe for what we don't yet know. Take for example a recent project on the emerging topic of smart maintenance in manufacturing. Long before the copywriting and creative started, we spent hours doing industry research, interviewing SMEs, talking to our client's customers, and tuning into well-regarded webinars and podcasts. In other words, we do the due diligence and research for you.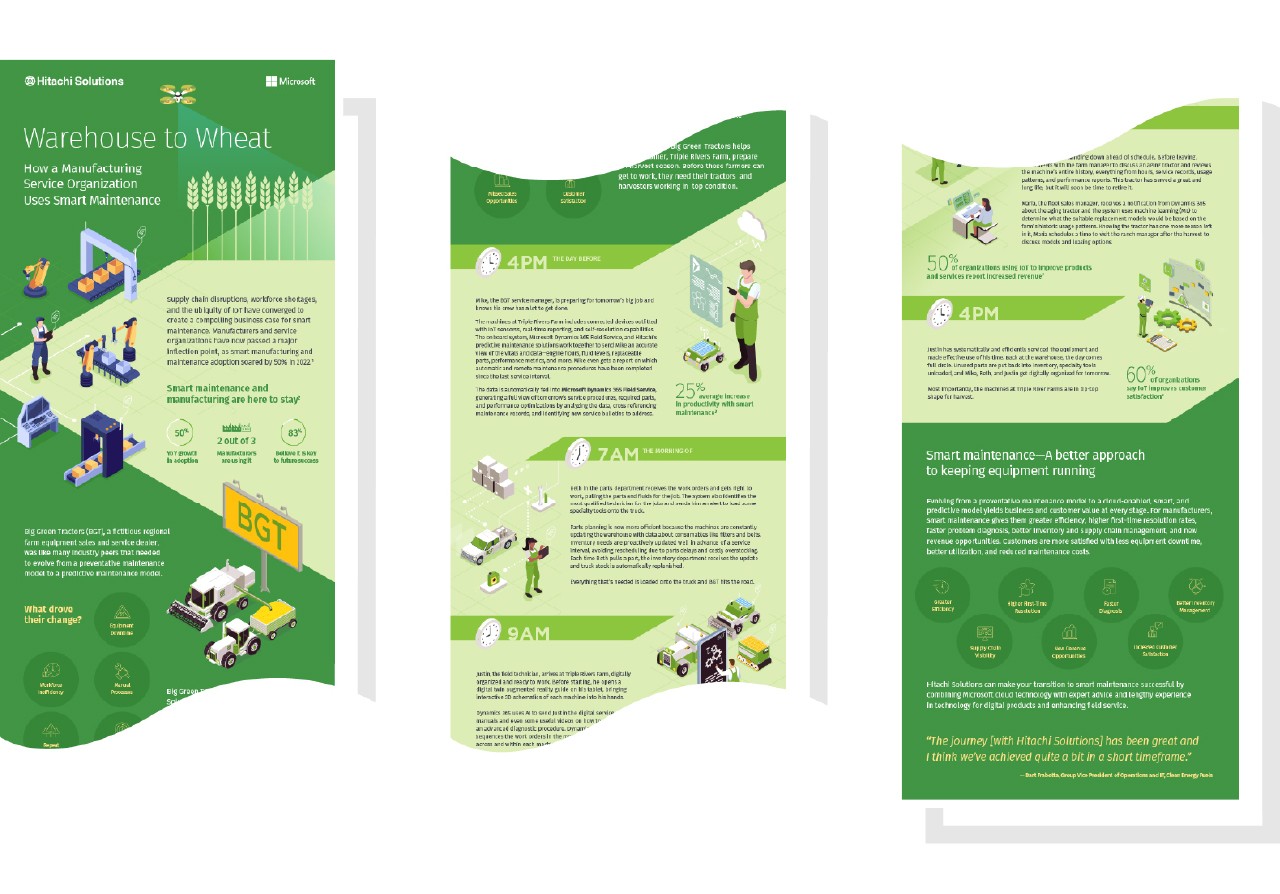 Maximize engagement with original content, develop specifically for your target vertical and buying group.
Next, we bring it to life with brilliant words and creative through custom developed content. Our goal is to showcase our clients' solutions and services in ways that tell a meaningful story. We want prospects to leave saying, "These guys get it", "This is what we've been talking about", "I need this." That's when we know we've done our jobs.
One of the things we love to do is put your solutions into action, under realistic industry scenarios. When Citrix, ChromeOS, and Google Cloud wanted to target the contact center industry with their desktop as a service (DaaS) solution, we created this two-part video series, showcasing the solution from both the end user (agent) and the IT admin perspective under actual conditions.
Another approach is to compare and contrast what your customer's experience can look like by working with you. To help Hitachi Solutions and Microsoft demonstrate the value of their digital front door solutions in healthcare, we created a day in the life style infographic, showing how the patient/member experience is improved. A scenario everyone can relate to.
Let's talk verticals
From content repurposing and custom content to campaign strategy and execution, Merit Mile can help your vertical marketing efforts. For over fifteen years, global brands including Microsoft, Citrix, Google, Hitachi Solutions, and more have trusted us to help them market their solutions, build their pipeline, and enable their sellers and channel partners.