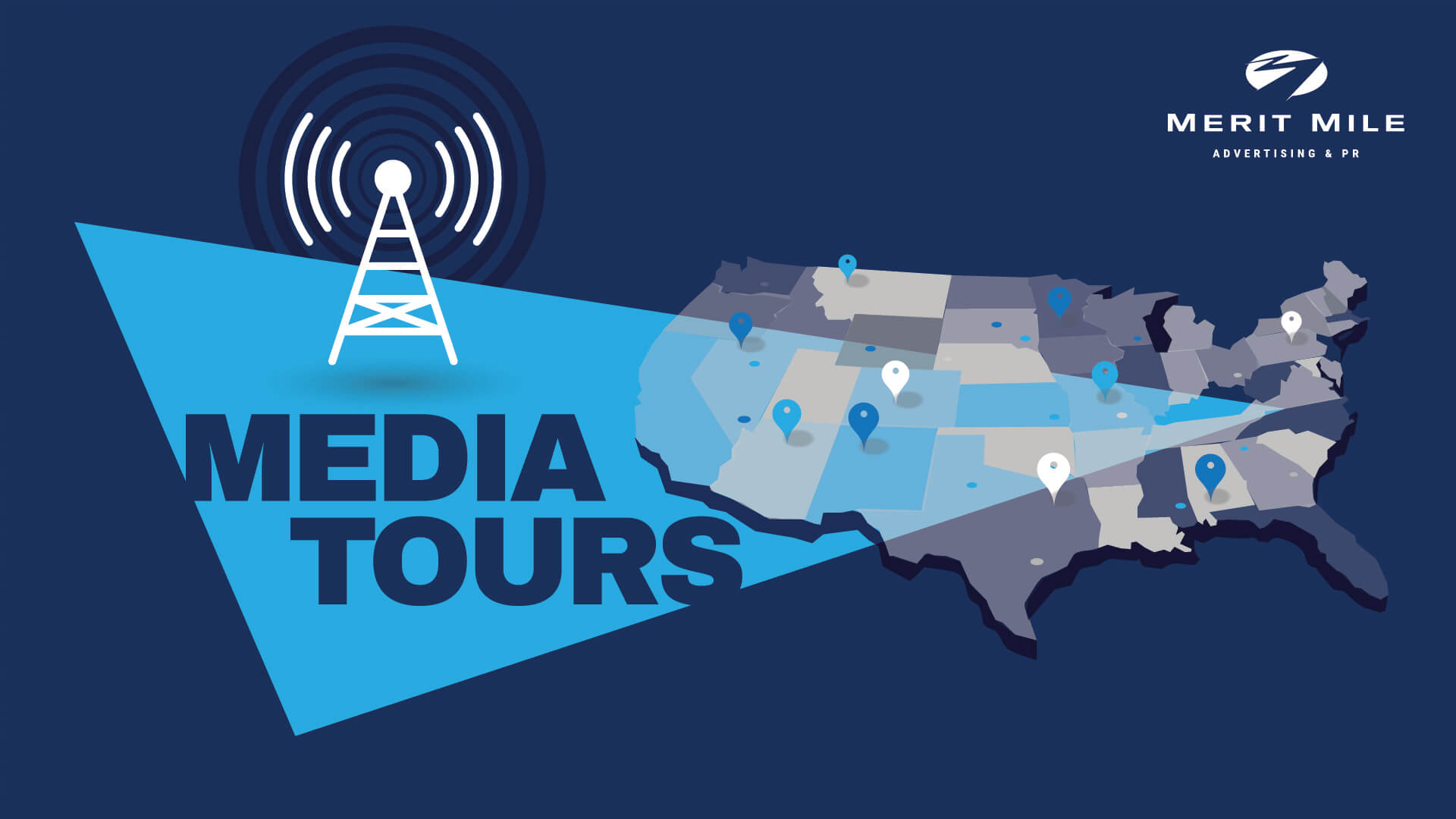 Posted on: April 17th, 2023
You may have been thinking about generating more publicity for your brand, product, or service. Most likely you know how valuable this can be in driving overall awareness and positioning you as a credible leader within your industry.
How do you go about getting this publicity? You've sent out a press release, but the phone didn't ring with a reporter on the other side. What's more, you know you have a compelling story to tell, so it might be time for you to take your story on the road.
However, in today's post-pandemic environment, what is the best way to conduct a successful media tour?
Despite many reporters dealing with compressed daily schedules as a result of their own multi-tasking, they still thirst for compelling angles that they can build stories around for their readers and viewers. Additionally, many reporters, analysts and industry influencers are constantly looking for new contacts so that they don't have to continuously use the same sources for their stories.
In this instance, it's often wise for companies to build a PR strategy around a media tour, which is a two- or three-day event where company executives set up interviews with targeted journalists and media outlets that might be interested in a story for their audience. Traditionally this has been an in-person visit, but today these briefing sessions can also take place virtually.
Over the years, Merit Mile's PR team has conducted many successful media tours for companies and executives, all looking to generate press exposure and build key media relationships simultaneously.
The key to a successful media tour is all in the timing of the meeting date, which must synchronize with relevant story angles, industry events, and other headline events currently in the news.
As an example, Merit Mile once planned a Detroit media tour for an automotive client around buzz on the industry's return to car leasing. Meetings were set up with Automotive News, Detroit News, Ward's Auto, MSNBC, Edmunds.com, and the tour culminated with an appearance on the popular industry TV show, "Autoline". Virtual media briefings have also been coordinated for Citrix, MTM and IGEL.
Another media tour was planned with a different client in the home-building industry when several Special Interest Publications were planning their winter season coverage on home weatherproofing. The editorial meetings enabled this client to strengthen its category leadership position on weatherproofing products and technologies for residential customers.
Here is a map of all the cities where Merit Mile's PR team has conducted successful media tours: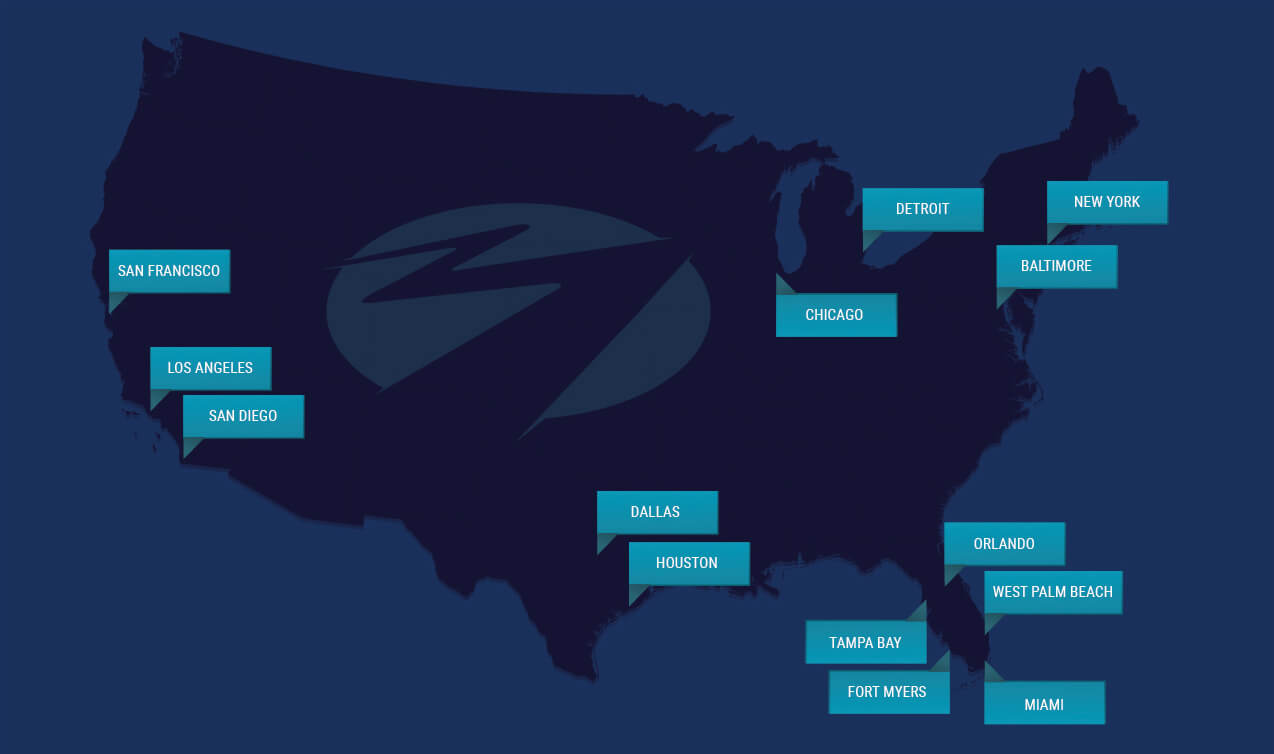 Even today, virtual media tours are a cost-effective supplement or even replacement to a satellite media tour. With the widespread use of Zoom, Google Meet, and Microsoft Teams web chat technology, brands can successfully coordinate virtual media tours when executives or the media don't have time to make in-person visits. These virtual sessions are also a great way for clients to build relationships with industry media.
Merit Mile's Media Tour program is focused on a three-part strategy execution formula for clients:
1: Plan the message around a strategic client objective: Planning for every media tour should begin by asking the question, "what do we want to talk about?" The answer to this question needs to coincide with one or two messages that are the main themes of the client's agenda.
2: Target the right media: Who do you want to be on the receiving end of your message when you travel to your destination media market or plan your virtual meetings? It's not enough to just say, "Chicago Tribune" or "The New York Times". Merit Mile plans its media tours around specific meetings with certain members of the press who have a keen interest in meeting with the client.
3: Understand timing of the execution: Will the media tour take place before, during, or immediately following an industry trade event? What else is making headlines at the time of your trip, and how might the client's message/agenda play a role in some of these larger stories? It's imperative to answer each of these questions with a game plan to maximize the trip results.
Above all else, always be sure to have a backup plan because meetings will get canceled. Reporters are some of the busiest professionals with schedules that change in the blink of an eye. Having a backup plan with additional meetings on hand will ensure all gaps are filled in the event of a cancellation.
Would you like to take your message on the road or conduct a virtual media tour? Schedule a meeting with Merit Mile's PR team to find out how a media tour can benefit your business. Email jsternal@meritmile.com.