Developing, Differentiating & Launching Dx-to-Cx Services in the Fortune 300
Every now and again agencies are presented with seemingly over-ambitious marketing challenges. The KDDI America and Merit Mile partnership throughout 2020 proved that challenges evolve into opportunities when properly orchestrated to not only achieve launch goals, but also position organizations for sustainable growth.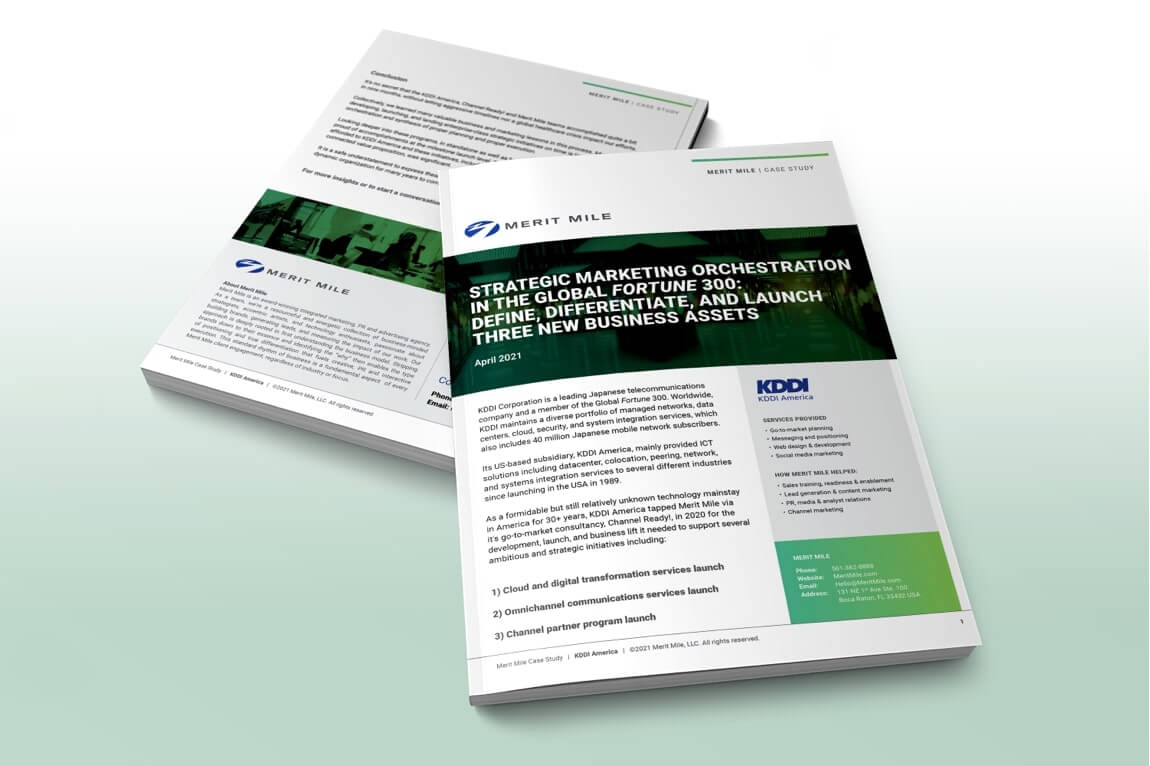 Digital Transformation, Omnichannel Communications & a Channel Partner Program
KDDI Corporation is a leading Japanese telecommunications company and a member of the Global Fortune 300. In 2020, via its go-to-market agency, Channel Ready!, Merit Mile designed, developed and launched three brand new business assets for KDDI America – all three, in only a few months. To learn how Merit Mile helped define, position and extend the breadth of services KDDI America provides to US-based customers, download the case study today.
DOWNLOAD THE CASE STUDY